Cyst Removal St. Louis
Our Board-Certified Dermatologists and Fellowship-Trained Facial Plastic & Reconstructive Surgeon remove cysts in our outpatient surgical suites.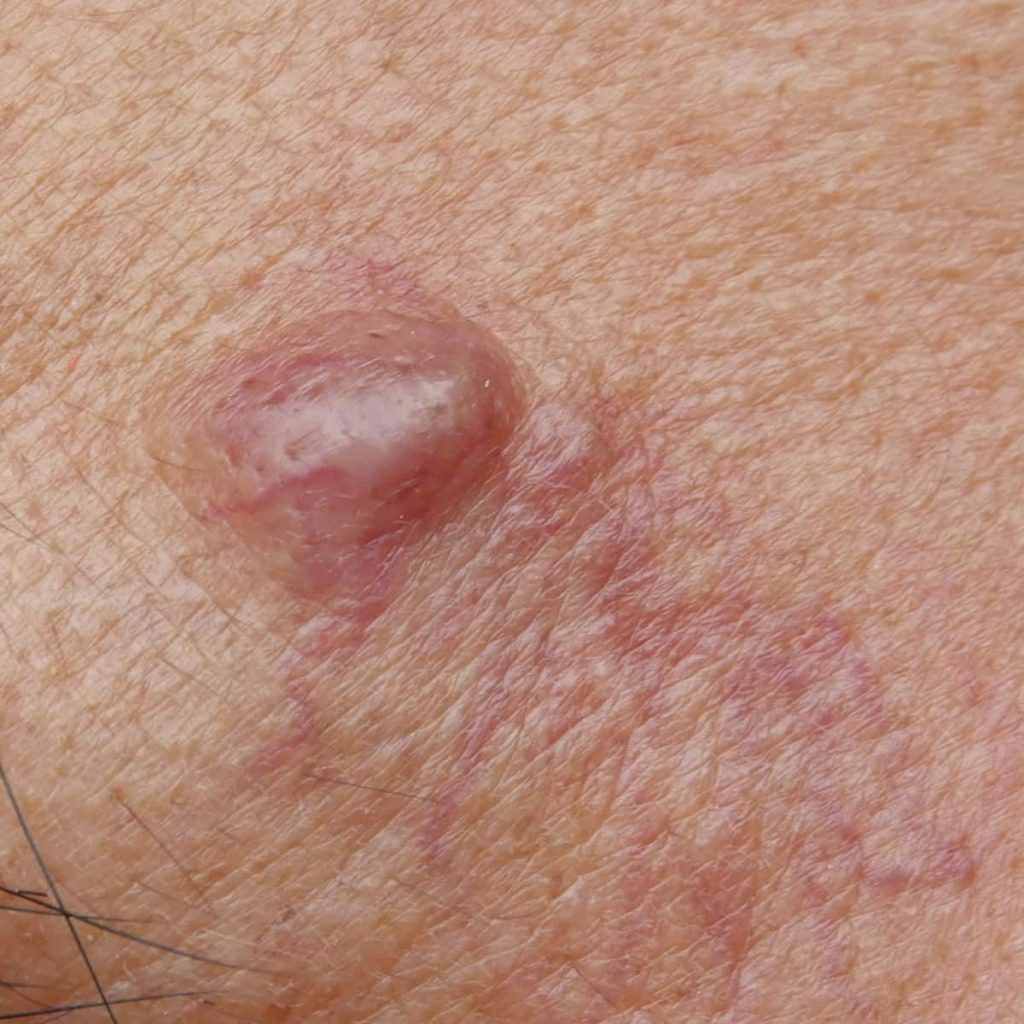 What Is A Cyst?
Cysts are typically benign (noncancerous) sacs filled with skin cells. Cysts can form anywhere on the body. Common cysts types include epidermal cysts, pilar cysts, dermoid cysts, sebaceous cysts, and pilonidal cysts.
What Are The Different Types Of Cysts?
Epidermal Cysts – Epidermal cysts are the most common types of cysts. These typically have a punctum or dilate pore. These cysts are more common on the chest, back, arms, and legs.
Pilar Cysts – Pilar cysts are the most common type of cyst on the scalp. These can be isolated lesions, but they can form numerous pilar cysts on the scalp for some patients.
Sebaceous Cysts – While many cysts are called sebaceous cysts, sebaceous cysts are a rarer form of a cyst. These cysts form from sebaceous glands. They typically occur in areas with an increased density of sebaceous glands such as the face.
Dermoid Cysts – These cysts typically are present in early childhood and can increase in size. The most common location for these is along with the temple.
What Is The Best Treatment For Cysts?
To completely remove the cyst and ensure it does not recur, surgical excision is typically the best option. Our cyst removal surgery in St. Louis is performed using local anesthesia in an outpatient surgical suite. This creates the safest and most effective environment for cyst removal. After the site is anesthetized, an incision is made through the skin to expose the cyst. Meticulous dissection is performed to separate the cyst and its sac from your normal tissues. It is crucial to remove the entire cyst sac to prevent a recurrence. Once the cyst and its sac are entirely removed, the skin is sutured together.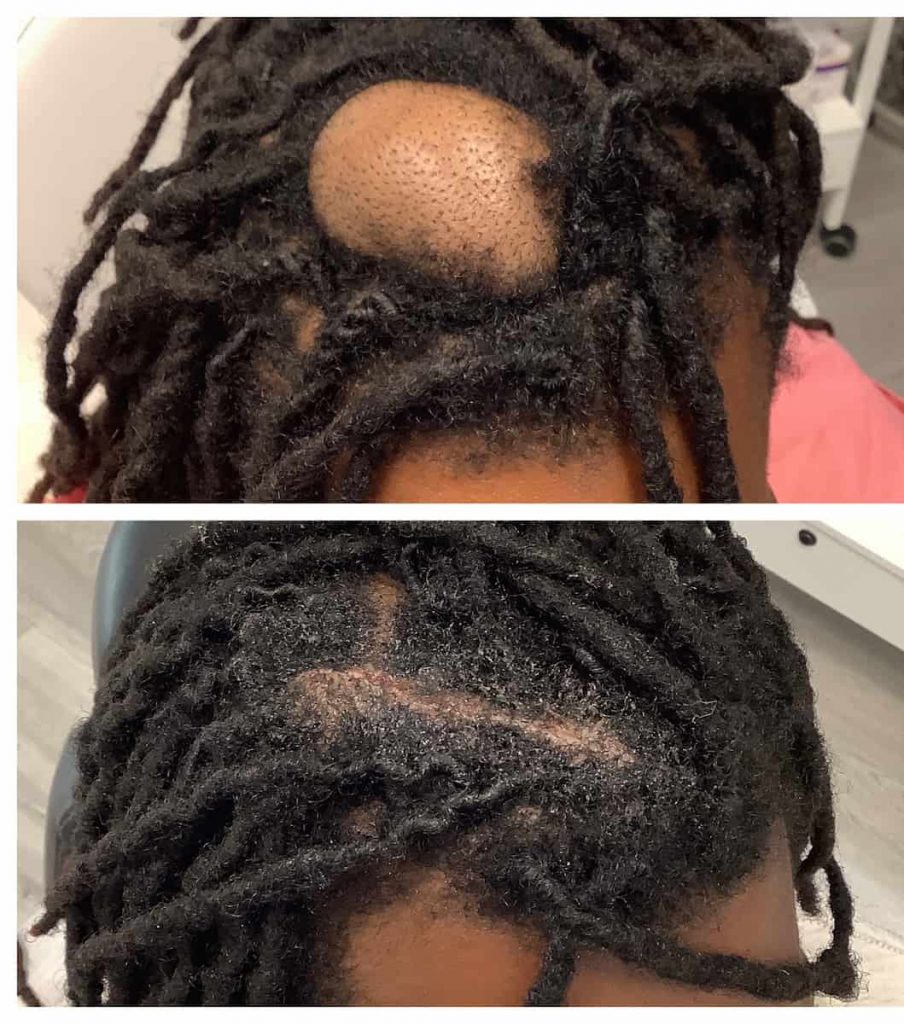 When Should You Consider Removing A Cyst?
When cysts grow or enlarge, they can cause pain and discomfort. Cysts can also become inflamed and become painful.
Common reasons for cyst removal include:
Enlarging or growing cysts
The large size of the cyst
Pain or inflammation
Located in a sensitive cosmetic area such as the face
If the cyst has ruptured or is draining
Recovery After Cyst Surgery
After surgery, you should take it easy and minimize your physical activity for the first week.
You may return to non-physical work the next day.
A pressure dressing over the incision site is left in place for 24-48 hours.
You should keep the surgical site dry for 24 hours. You can shower after 24 hours.
Does Insurance Cover Cyst Removal? How Much Does Cyst Removal Cost?
Insurance typically covers cyst removal because cyst removal is a medical procedure. Exact cyst removal costs depend on your insurance and whether you have met your deductible. If you have not met your deductible, you may have out-of-pocket expenses. Contact your insurance carrier to determine your costs.