Anti-Aging
Our Board Certified Experts in Dermatology & Cosmetic Surgery are here to help you look as good as you feel!
What Causes Aging?
Our skin ages through two processes: intrinsic aging and extrinsic aging. Intrinsic aging is also called natural aging. This is our normal aging process which is determined by our genetics. We do not control natural aging. Extrinsic aging is also known as premature aging. Premature aging is caused by our environment and lifestyle choices. Our decisions and choices can help prevent premature aging.
---
Natural aging (Intrinsic aging process)
We all go through a natural aging process that is controlled by our genetics:
We develop visible lines on our faces
Our faces lose some of their fullness
Our skin becomes drier and thinner
Premature aging (Extrinsic aging process)
Our environmental exposures and lifestyle choices cause premature aging:
Cumulative sun exposure over your lifetime
Smoking causes wrinkles and decreases the health of your skin
Tanning beds
---
Aging Facts:
| | |
| --- | --- |
| Age | Cumulative Lifetime Sun Exposure |
| 1-18 | 23% |
| 19-40 | 47% |
| 41-59 | 74% |
| 60-78 | 100% |
Signs of aging:
Wrinkles

Crows feet – fine lines around your eyes

11s (furrow lines) – deep lines between your eyebrows

Smile lines (nasolabial folds) – Lines from the side of your nose to the corner of your mouth

Lines across your forehead

Smokers lines – fine lines on your upper lip

Skin Discoloration – brown spots (liver or sun spots)
Benign skin growths (seborrheic keratoses)
Dark circles under eyes
Dry skin
Thin skin
8 Ways to reduce premature aging:
Protect your skin from the sun

Sunscreen

What to look for in a sunscreen: (1) Broad-spectrum; (2) SPF 30 or greater; (3) Water-resistant

Seek shade = sun protective behaviors: go for the shady spot over the sunny spot
Sun protective clothing: broad brimmed hats & sleeves.

This type of clothing does not have to be uncomfortable in the hot summer – there are lots of brands that offer cooling sun protective clothing

Do not tan

Tanning accelerates skin aging and is harmful to your skin. Tanning induces DNA (genetic) damage to your skin. If your skin is tan it has been damaged.

Stop smoking

Smoking causes wrinkles and the pollution from cigarettes harms your skin
If you stop smoking you will notice improvement in your wrinkles and skin texture and quality

Eat healthy

Eating a well-balanced diet with fruits & vegetables can improve the health of your skin

Drink less alcohol

Alcohol can make your skin dry (it dehydrates your skin)

Exercise

Exercise can improve circulation and boost the immune system which has positive benefits for your skin

Cleanse your skin gently

Gently cleansing your skin removes pollution, makeup, and irritants

Apply a facial moisturizer daily

Moisturizing your face daily hydrates your skin giving it a more youthful appearance
Can you reverse skin aging?
Yes!
Protecting your skin from the sun gives it a chance to repair
Smokers who stop smoking notice their skin looks healthier
If signs of aging are bothering you, schedule an appointment today with a dermatologist.
Dermatologists are experts in helping you look and feel your best.
Dermatologists can help you prevent and treat wrinkles, skin sagging, skin discoloration, dark circles under your eyes, volume loss, as well as address many other concerns
New treatments are non-invasive, with some treatments having immediate results with minimal to no downtime
Why choose St. Louis Dermatology & Cosmetic Surgery?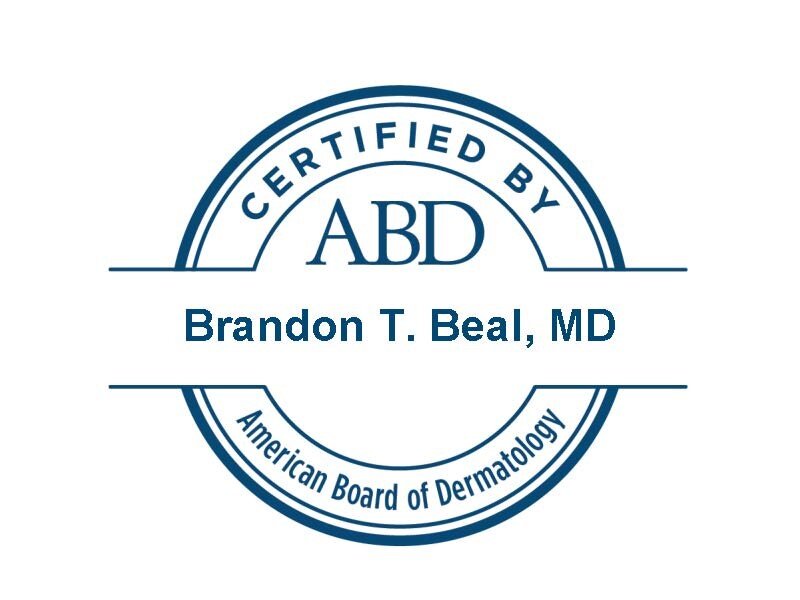 We are the trusted experts in dermatology and cosmetic surgery. Our board-certified dermatologists are here for you. You will receive the highest quality care in a warm and compassionate environment, from the most challenging and complex skin concerns to the routine.
Sources:
Hughes MCB, Williams GM, Baker P, et al. Sunscreen and prevention of skin aging: a randomized trial. Ann Intern Med 2013; 158(11):781-790.
Godar DE, Urbach F, Gasparro FP, et al. UV doses of young adults. Photochem Photobiol 2003; 77(4):453-7.